How to import music using 3uTools on your iPhone? There are lots of limitations on the iOS system. As a result of this situation, you can not directly import music from PC to iPhone. Fortunately, now you can directly transfer music from PC to your iDevices using 3uTools. I am going to tell you how to import music using 3uTools step by step. It is easy and simple. Follow my easy guideline below.
First of all you have to download and install latest version 0f 3uTools bellow link.

Step 01: Directly connect your iPhone to PC using USB cable.
Step 02: There after, it is connected click the "Music" And click "Import" You can select import file or a folder.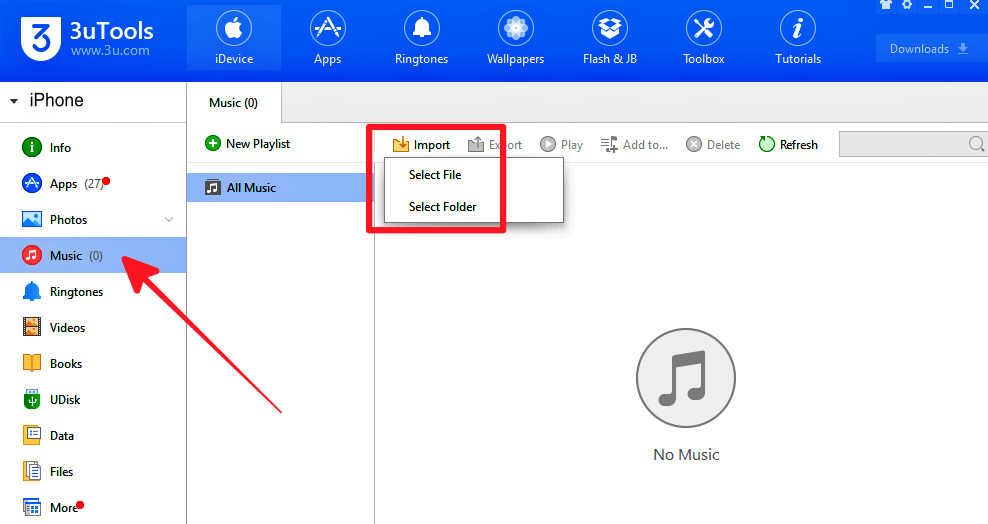 Step 03: As i shown bellow picture, you need to select music from Select File or Select Folder. After that you have to choose music from your PC "file" or "folder".
Step 04: Once you finished the selection, Then click the "Confirm". At the moment 3uTools will automatically import music from PC to your iPhone.
Step 05: Please wait until this process is finished, 3uTools will give you massage that music import succeeded.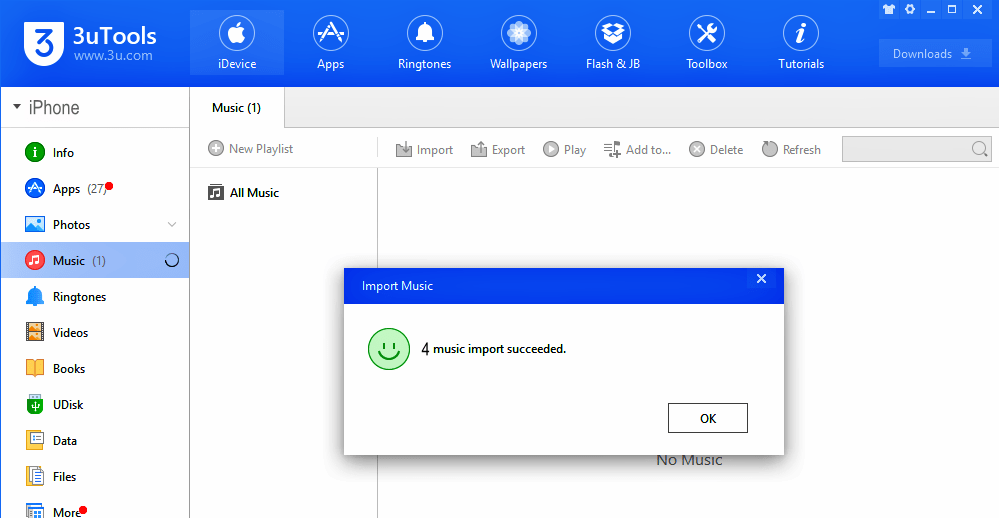 Step 06: You can find all songs in your iPhone as bellow Pic.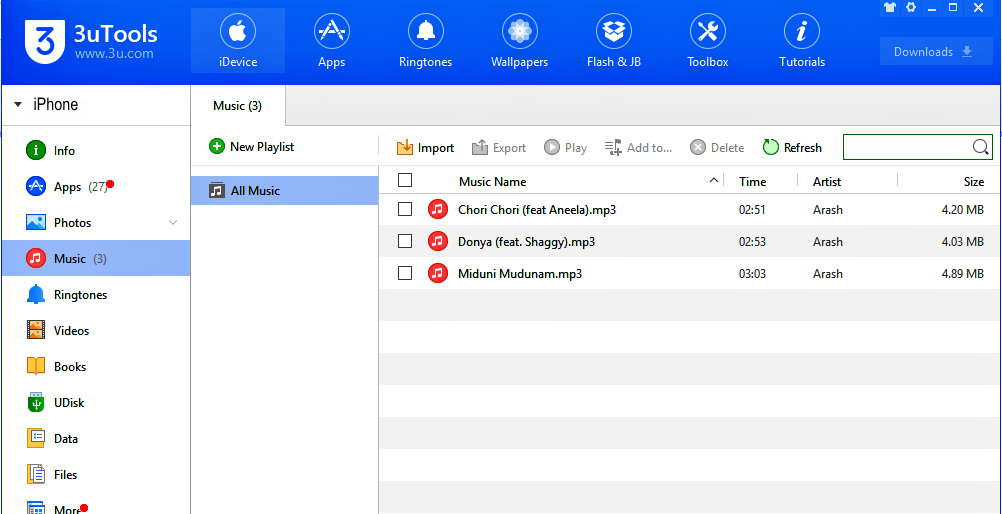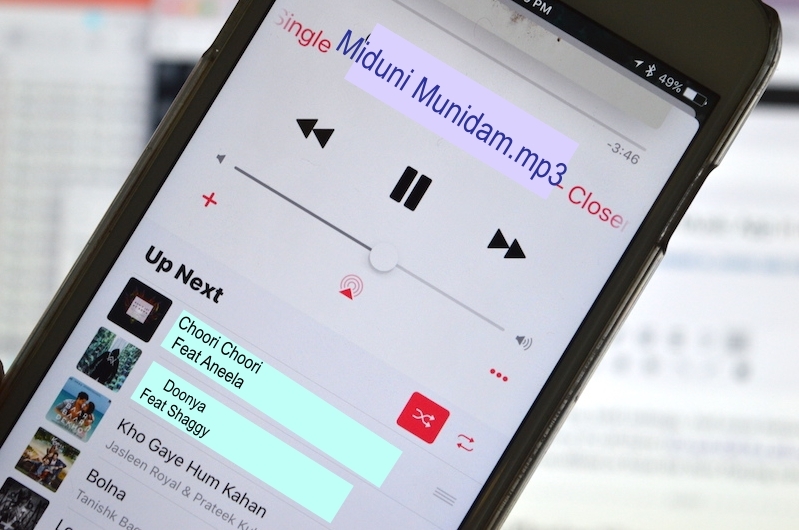 Finally, you successfully completed the music import procedure and you can listen to the songs from your iPhone. If you have any doubtful situation about this procedure, don't hesitate to contact me below the comment section.
3uTools app has a lot of main key features for iPhone, iPad, and iPod Touch devices. Download 3uTools latest version free for PC and install the latest apps and games free for ios devices using it. Fully manage the iPhone device, save iPhone memory, jailbreak iPhone device using 3utools jailbreak, and get many new features from 3uTools. It's a really wonderful app and AppStore for the ios platforms.
Related Article.
How to import photo using 3uTools.