How to view your iPhone information? Are you familiar with your iPhone? Do you know the basic details about your iDevice? Such as the charge times of your iPhone. How much storage do you have on your iPhone? Users are usually checking iPhone's information, "Settings" – "General" – "Above".
That is the normal way to check iPhone information. There is a beautiful way to check your iPhone's information using 3uTools download. Not only the iPhone's information. Also, you can check any of your iDevice's information using 3Utools.
Do you know? How to view your iPhone information? I am ready to teach this new method step by step. It is easy and simple. Please carefully read and follow my easy guidelines.
How to Mange iPhone Device Using 3uTools?
Step 01: Download and install the latest version 3uToools on your PC or Laptop. Click here to get direct download link.
3uTools Download PC Latest Version Free
Step 02: Then connect your iPhone to PC using the USB cable. After it is connected, you can see the basic information of your iPhone, Such as your iPhone's product type, IMEI, Serial number, Model number, UDID, Warranty date, Sales region, and Etc. you can see the below picture.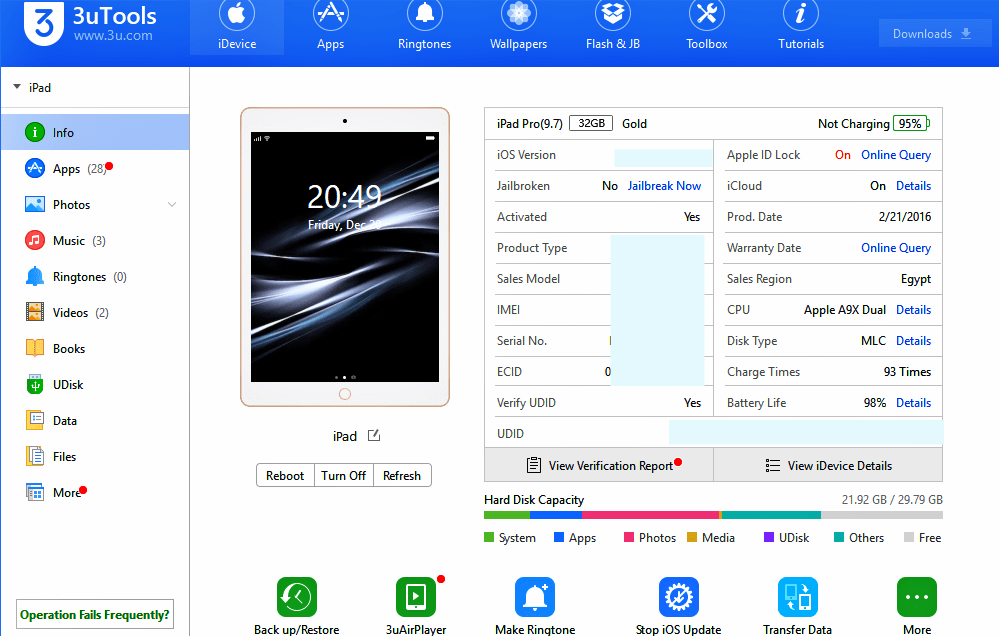 Step 03: Click "Refresh iDevice info" to update your iPhone's information.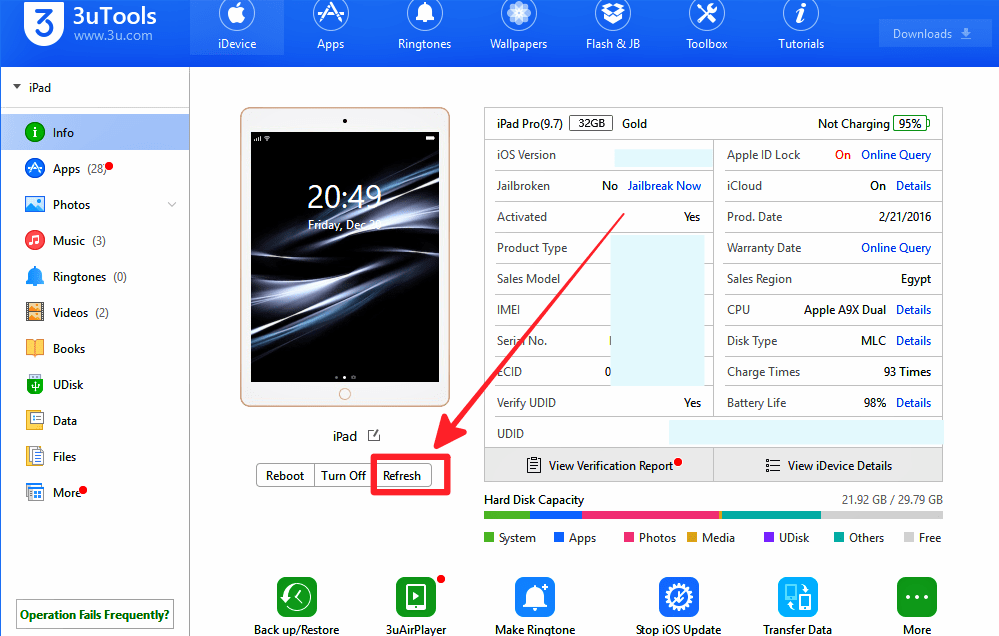 Step 04: Then click "View iDevice Details" to see more detailed information. Here you can see your iDevice's name, device type, Chip ID and Etc.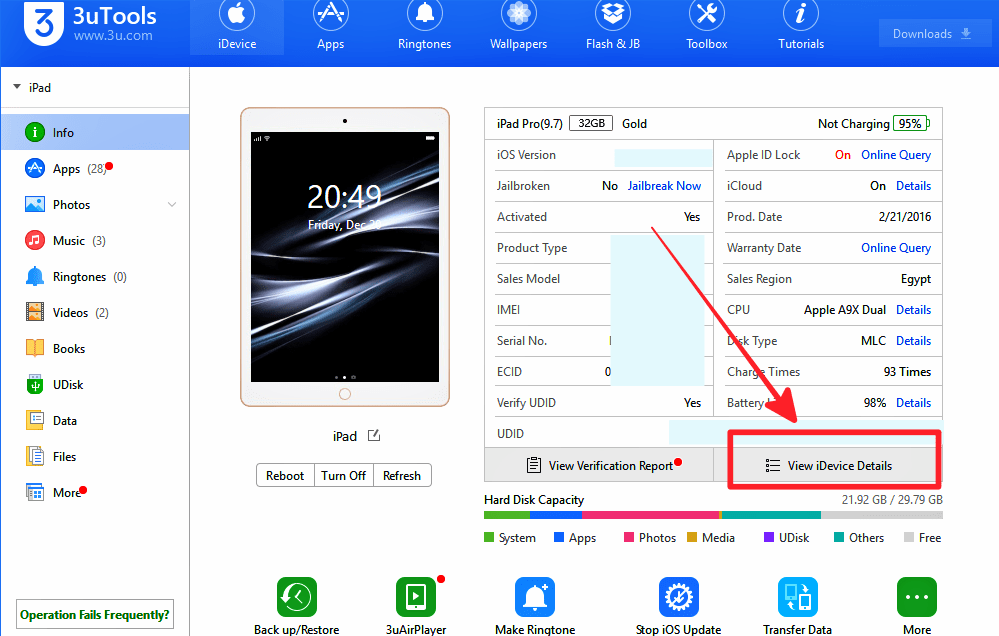 Step 05: If you want to copy your iDevice's information, just click the "Open in Notepad". After it is opened, you can choose and copy your wanted information and save it in a notepad.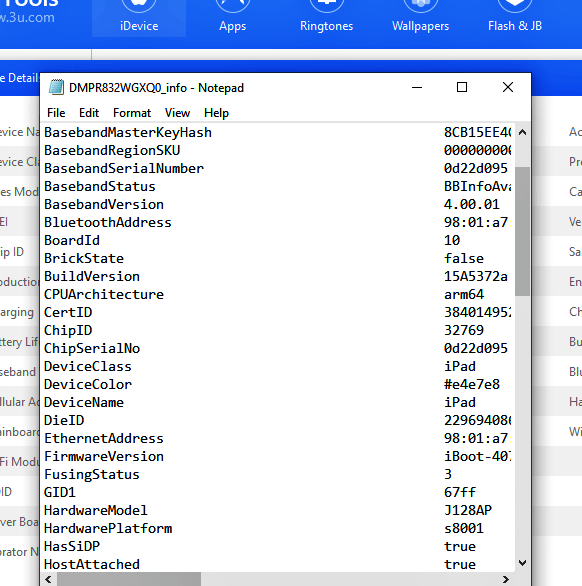 Dear friends, how is your experience using 3uTools? Especially, what do you think about this article? How to check your iDevice's information using 3uTools? Are you satisfying with 3uTools? If you are used another way to check your iDevice's information, please share your ideas below the comment box.
Finally, if you have to face any difficulties using 3uTools, don't hesitate to ask me by comment. Thank you for reading this article. For more updates and support please visit 3uTools download.
---
Related article.
How to manage videos using 3uTools?
How to import music using 3uTools?